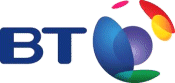 BT launched "YouView from BT" on the 26th of October 2012. Here's what the service offers:
All of the Freeview channels, including the Freeview HD channels
Catch-up TV services from the BBC, ITV, Channel 4 and Channel 5
The full content from the BT Vision library (thousands of TV shows, movies, music videos and kids programmes)
Movies from Now TV (Subscription service from Sky)
YouView features such as the Scrollback Programme Guide
The Humax DTR T1000 YouView box
Dolby 5.1 Surround Sound
How much does YouView from BT cost?
Assuming you're already with BT for your Broadband, then the costs are as follows:
TV service: Either £4 a month (basic service) or £12.50 for the unlimited service.
You set the system up yourself. There is a £6.95 delivery fee for the box, and a £49 activation fee.
YouView from BT compared with BT Vision?
BT already offers a digital TV service, BT Vision – The key differences are as follows:
BT Vision doesn't offer Freeview HD (But YouView from BT does)
YouView from BT doesn't yet offer Sky Sports (but BT Vision does)
For a full summary of the differences, see our comparison table here: BT Vision vs. BT YouView
What broadband speed do I need?
Upwards of 2.2Mbps, or upwards of 5Mbps for HD streaming
When did BT's YouView service launch?
Friday the 26th of October 2012
Is this an upgrade to BT Vision?
No. This is a different offering.
Got a comment or question? Please add a comment below…