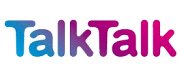 UK Broadband Provider TalkTalk is one of YouView's partners, and TalkTalk's customers can now get YouView without having to pay out for the YouView box (normally £299).
How to get YouView with TalkTalk
You have to get your home Broadband from TalkTalk, and be on their "Plus" package. You can find out more about this package here: TalkTalk Plus with YouView. Here's what the Plus Package offers:
A YouView box with unlimited access to 4,000 shows and movies
Broadband with unlimited downloads
Unlimited calls to UK Landlines
12 months LOVEFiLM  Instant (7,000 shows and movies)
More on TalkTalk and YouView
TalkTalk has now started rolling out YouView boxes to customers. If you're on TalkTalk Plus TV package, you can get a free YouView box worth £299, unlimited downloads and unlimited anytime calls to UK landlines for £14.50 per month. Customers will be able to add and remove paid channels on a monthly basis, 7 day catch-up, 74 channels of Freeview TV,plus access to  over 4,000 films and shows on the YouView service.
At the time of writing, the price is £14.50 a month, plus £9.50 line rental. A £50 installation fee applies.
YouView and TalkTalk Offering: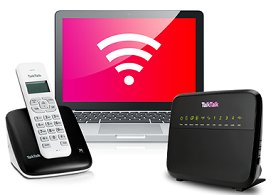 For £14.50 a month, you can get unlimited broadband and anytime calls, free connection (worth £30), a free wireless broadband router, unlimited anytime UK landline calls, and an unlimited download limit. You'll be required to sign up to a 12-month broadband contract.
Free YouView set-top box (worth £299)
12 Months LOVEFiLM Instant subscription
Unlimited anytime landline phone calls
12 month contract
Got a question about YouView on TalkTalk? Please add a comment below.