We've been asked a couple of times whether or not it's possible to get Sky Sports on a YouView box. With many looking to find a way to get the Premiership football without a dish and Sky subscription, could YouView be the answer?
YouView with BT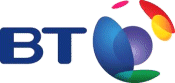 BT launched its YouView service in October 2012. At launch the service doesn't support any of the Sky Sports channels
This is because the Humax YouView box being used by BT cannot record the Sky Sports channels yet. BT hopes to be able to offer Sky Sports 1 and Sky Sports 2, plus access to the Barclays PremiershipFootball and Aviva Premiership Rugby that BT has recently bought television rights.
At the moment, we're not aware of the date for when BT will start offering Sky Sports on YouView, but it's a safe bet that BT's working hard to get this sorted.
HOWEVER: The BT Vision box is still available from BT, and this does offer Sky Sports and ESPN. More on BT Vision
YouView with TalkTalk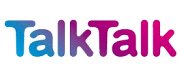 TalkTalk launched its YouView service in October 2012. The service does offer Sky Sports – In fact it offers Sky Sports 1, Sky Sports 2, Sky Sports 3, Sky Sports 4 and Sky Sports F1. To get this, you'll need to purchase the "Sky Sports Boost" on top of your TalkTalk YouView package.
The Sky Sports Boost costs from £30 a month.  More: TalkTalk YouView Sports
Standard YouView box
The standard YouView box that you can buyt on the high street does not offer Sky Sports.